The agency providing you with the CMS you've long been seeking.
Craft CMS at a glance:
Innovative and flexible concept
Precisely configurable according to requirements
Individual configuration of content types, input fields and content blocks
Intuitive and user-friendly User Interface
Multilingual, Multisite/Multidomain, Custom Fields by default
Modern and secure application architecture
Companies like Microsoft, Apple, Adobe, Netflix rely on Craft CMS
We are of the opinion that a good CMS should be simple and comfortable to use and should not impose any constraints in terms of functional requirements. For this reason, we are big fans of Craft CMS. This system adopts a strategy that allows for individual customization as per the guidelines – without having to make any compromises. Isn't it made for your project?
What Convinces Us About Craft CMS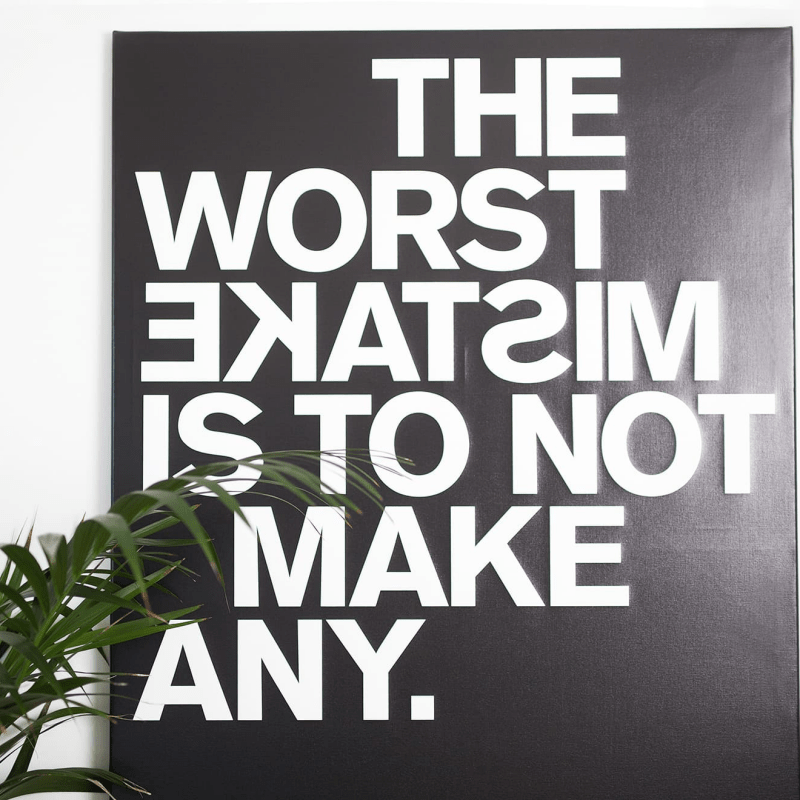 A few years ago, when searching for alternatives to the long-standing favorite WordPress, which can't hide its inadequacies from experienced web developers, we came across Craft CMS. As a Digital Agency, we love engaging with new technologies and tapping into their potential for our clients. After careful testing, we were quickly able to find our first customer who we could also help to understand the benefits of Craft CMS.
Since then, Craft CMS has been an integral part of our technology stack at the agency. Craft CMS allows us - in the true sense of the word "craft" - to demonstrate what can be achieved with the craft of coding. This is because Craft CMS imposes no restrictions and does not force us to make compromises. Instead, it enables us to freely express our creativity and build amazing websites!
Satisfied Customers
We have already convinced various medium-sized companies, but also corporations, of the advantages that Craft CMS brings compared to other systems.
Craft CMS is versatile
Craft CMS offers many advantages over the traditional alternatives. Below, we summarize the key features of Craft CMS for you.
Fully customizable
Craft CMS is essentially installed "empty" at first, but this turns out to be a big advantage. Everything is configured exactly according to the jointly defined blueprint - without compromises and unnecessary ballast.
Custom Content Strategy
In Craft CMS, it is the "Content comes first". Any content types can be created from the backend and tagged with the necessary input fields, categories, or even versatile content builders. All out of the box.
Multisite & Multidomain
Want to manage multiple websites through one system? No problem, Craft CMS offers this as a core feature, and does it so well and sophisticatedly, as in our opinion no other CMS offers. And the best part: You only need one license, no matter how many sites are set up.
Multisite & Multidomain
Want to manage multiple websites through one system? No problem, Craft CMS offers this as a core feature, and does it so well and sophisticatedly, as in our opinion no other CMS offers. And the best part: You only need one license, no matter how many sites are set up.
SEO Tools
A must-have for any professional website these days: Powerful tools for search engine optimization. With the approach of free configurability, the optimal setup can be created for everyone. And alternatively, there is also an established SEO plugin.
Live Preview
A frequently requested feature by website editors is a live view while editing content. Craft CMS offers a first-class and intuitive solution for this.
Scalable and Expandable
Craft CMS can be expanded without any issues while in operation through the approach of fundamentally configuring the system for each project. In this way, the system can grow along with your company.
Craft Commerce
With Craft Commerce, Craft CMS can be scaled up to a full-fledged and powerful online store. This feature comes directly from the manufacturer and is thus guaranteed to be fully compatible with Craft CMS.
Headless CMS
Craft CMS can also be used as a Headless CMS – a core backend CMS that primarily serves as a content repository. Through powerful interfaces, your external front-ends can be centrally managed.
Craft CMS has been developed by Pixel & Tonic since 2013
Craft CMS is a commercial system, but it is located in the low price segment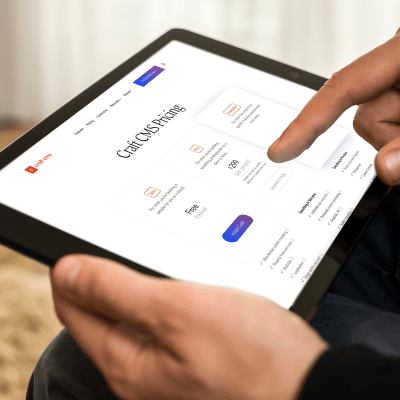 In 2015, the official e-commerce extension "Craft Commerce" was released
In 2018, Craft 3, a largely revised version was released
Pixel & Tonic is currently working on Craft 4
Even though the developer community does not yet match the size of other CMS, the fan base is broad and there are conventions and meetups worldwide
Currently, Craft CMS is the fastest growing CMS compared to the established systems.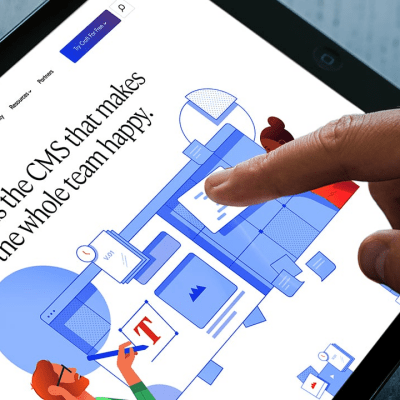 In mid-2022, Version 4 was released, the next major update with great innovations.
Proving Craftsmanship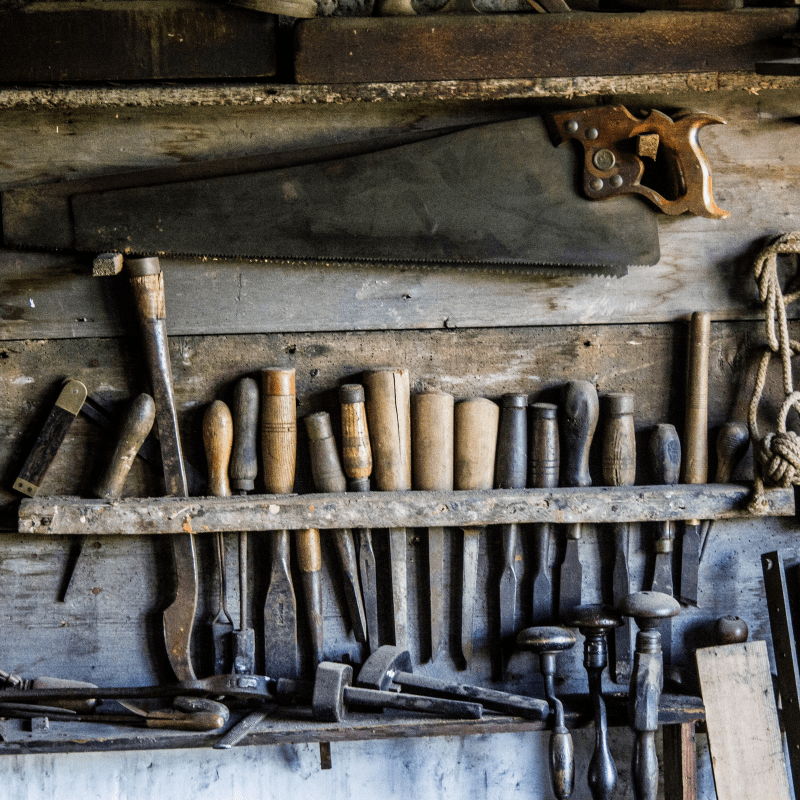 In our agency, we love Craft CMS because it fully corresponds to our philosophy and understanding of valuable web development. It's just great for us to be able to create a customized product in every aspect for our clients. It's about designing the perfect creative and technical framework around a sophisticated content concept. This is certainly not comparable to traditional craftsmanship, but we do not hesitate to draw parallels.
With Craft CMS, we have a powerful and incredibly versatile tool at our disposal that perfectly fits our working style. Therefore, over the past years, we have perfected our handling of this tool. This means for you: With hardly any other solution, desire and reality come together as quickly and uncomplicatedly - provided one knows how to exploit its potential.
Our Commitment: Satisfied Customers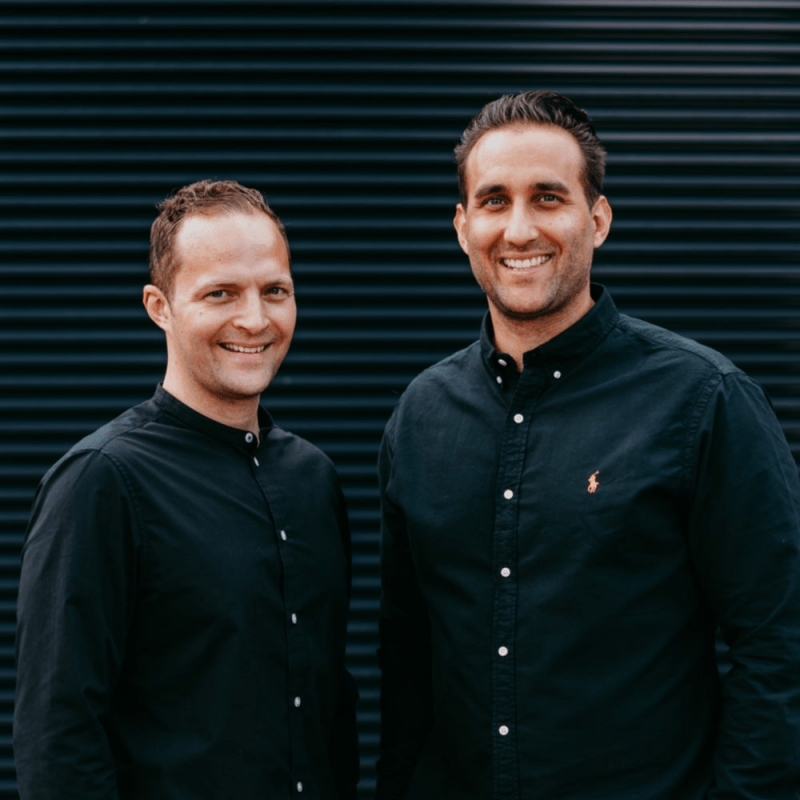 Our customers come from all sectors and range from online shopping giants, to established industrial companies, to ambitious startups. They all rely on our meticulous eye for both design and code development. With over 16 years of experience and more than 350+ realized projects, we work effectively, trustingly and always at eye level with our customers. We like to know our customers personally, understand the value of reliable and long-term partnerships and nurture these just as we do with careful management of budgets.
And our clients appreciate that they are not only receiving top-notch, individual Craft CMS projects - but can also rely on the full consulting expertise of a modern digital agency.
Our Services for Craft CMS
In addition to outstanding corporate websites and comprehensive project support, we also offer individual services associated with Craft CMS.
Plugins and modules for Craft CMS
Craft CMS can do almost anything. And if there is something it can't do, we are your partner to appropriately extend its functionality with modules or plugins.
Headless CMS
The headless approach is becoming increasingly popular for driving an effective content strategy. Thanks to its GraphQL API, Craft CMS is ideally suited to be used as a headless CMS.
Multilingual Websites and Multisite
We have many years of experience in implementing multilingual websites and/or multisite systems. We bring this experience to generate profit for you in Craft CMS as well.
SEO for Craft CMS Websites
Do you think your rankings on search engines can be improved? We analyze the current situation and are able to quickly reveal potential improvements.
Website Management and Maintenance
With our maintenance service, we keep your Craft CMS up to date, making it safer and extending the lifespan of your website.
Performance Optimization for Craft CMS
Already using Craft CMS but think that your website needs a performance boost to keep up with your competitors? We know what to do to increase the loading speed.
What makes Craft CMS better than other CMS?
Focusing on the User - not the Webmaster
Craft CMS sets new standards through an innovative content concept coupled with an intuitive author interface. A top-of-the-line image editing tool allows for image editing including the definition of so-called Focal Points (centers), which are enormously helpful in displaying responsive images. The positive user experience is rounded off with an advanced SEO module and a brilliantly implemented live preview and editing view.
Fresh approach instead of modernized "Dino"
The approach of the common CMS systems on the market is based on a pre-defined standard structure for the content and its architecture. This pre-defined structure can then be adapted to the requirements of the client. Craft CMS takes a completely opposite approach, offering smart tools to define the structure of the content and necessary input fields completely customized. Craft CMS is therefore designed to create the system structure that best suits your requirements.
You set the guidelines
The Craft CMS system does not impose any specifications on the website. This way, it can be precisely adapted to any existing concepts by a developer. And not only in the front-end but also in the back-end. With the right configuration, you have a perfectly tailored author's dashboard at your disposal, which covers all functions as desired. Unlike its competitors, developers start setting up a configuration with a blank sheet of paper - and can present their "craft" - i.e. craftsmanship - without hindrance.
The Limits Rarely Lie within the System
Craft CMS has unique features that make it usable for other types of web applications as well. Through the extensive user and rights management, portals or internal systems as well as headless CMS approaches can be implemented. Depending on the need, e-commerce and online shop functions can be implemented from the start or retrofitted later. With Craft Commerce, the provider offers an official solution including support.
Craft CMS FAQ's
Below, we answer a few more questions that we regularly receive from interested parties.
What is the cost of Craft CMS?
Craft CMS is, if the intended use is of business nature, a commercial Content Management System. However, compared to other paid solutions, the price is currently very low at an initial $299 per project. This price covers all updates within the first year. From the second year onwards, a reduced fee of currently $59 is charged. This secures further access to system updates and security releases.
If you want to implement an online shop with Craft CMS, the official shop extension Craft Commerce is required. This, like Craft CMS, also comes from Pixel & Tonic. The costs for a Craft Commerce license are currently $999. For simple shops that only offer one product (eg donations, subscriptions or other paid content), the cheaper Lite version can be purchased for currently $199.
Why should I use a paid CMS when there are also free ones available?
It can be quite difficult at times to convince a potential customer to use a less common CMS, especially one that also comes with licensing fees.
We understand this at its core, but we would like to list a few points where Craft CMS stands out from other systems:
Less dependency on plugins for additional functionalities.
Multilingual capabilities are included core-side. It is different from WordPress, no third-party plugin is needed.
Superior content management functionalities (keyword: matrix fields).
Brilliant user experience, comparable to WordPress.
Craft CMS is built on established developer workflows and frameworks and is much more modern in its application architecture than a more outdated WordPress in this aspect.
Craft CMS is less susceptible to hacker attacks and thus safer than for instance WordPress.
First-class and intelligent SEO tools.
Core-side shop functionalities with Craft Commerce.
A healthy Add-on ecosystem through the official plug-in directory, which offers many high-quality premium modules.
Support directly from the manufacturer.
We think these are a whole lot of good reasons. With a one-time cost of $299 + followed by $59 yearly for update licenses, the costs for commercial use are very manageable. Especially when you consider that we provide you a state-of-the-art, high-performance website with Craft CMS that meets your goals and boosts your online success.
It is difficult to make a definitive statement about the security of a particular CMS. However, it is a fact that Craft CMS, due to its lesser popularity, is a significantly less attractive target for attacks than for example WordPress.
Furthermore, Craft CMS is a relatively new system, meaning many of its core components are programmed according to current developer standards. The technology stack and system and database architecture support the assertion that this system was realized and is maintained by very experienced developers.
The circumstance of it being a commercial yet source-open system is also an indication for more security. The code can be viewed at any time, and the team behind it is backed by a funding model that makes the efforts for further development profitable. The same applies to the plugin directory. The plugins listed here adhere to the quality standards defined in the documentation and are equally chargeable. Consequently, it is also assured that plugin developers are remunerated for their valuable work. In the area of plugins, despite this, we as a web agency follow the approach of avoiding plugins as much as possible if a feature can be realised with reasonable effort and user-friendly through core-side means. Our main concern is to keep dependencies low. This creates additional security for your project based on Craft CMS.
Furthermore, the principle applies that up-to-date software is generally considered effective protection against vulnerabilities and security gaps. Therefore, any software publicly deployed on the web should be regularly and carefully maintained. Craft CMS fulfills this premise, as evidenced by the very short intervals for software update releases. These consistently provide bug fixes, new features and changes, and, true to its reputation as a fundamentally secure system, barely any security patches. The version history can be tracked here. Feel free to contact us if you are interested in having your Craft CMS website maintained.
Can I get a demo of Craft CMS?
Craft CMS offers a demo version. Simply visit the following website demo.craftcms.com and sign up for a non-binding test. Alternatively, you can also contact us and we will show you the system from the inside in a personal conversation or a video conference.
Thank you for your interest
We have received your message and will process it immediately. Someone from our team will be in touch with you shortly.