Constant visibility, more customer inquiries, and better perception.
Your Benefits:
Increase new customer inquiries and sales
Boost visibility in search engines
Improve perception among prospects and applicants
Recruit staff
Automate business processes and interfaces to your systems
Stand out from the competition
Future-proof your business
There are plenty of good reasons for ambitious companies to entrust the creation of their website to professionals. Do not rely solely on your network, on tenders, or your sales department. You cannot afford to give away the visibility and potential that a professional, lead-optimized website offers, and leave way to your competitors.
Our Services
We are experts in creating websites for SMEs and have many years of experience. You will gain a reliable partner who offers you all the relevant services from a single source.
Ambitious companies need proven measures. We have experience and advise you comprehensively: strategy, target group approach, technologies.
A high-quality design for your website leaves a lasting impression, promotes sales, and effectively convinces potential clients and applicants.
Content Management Systems
With a CMS, website content can be easily changed without technical know-how. You can primarily focus on your business.
Interfaces
Optimization and automation of business processes. We provide support for integrating with CRM, ERP systems and online shops.
With targeted online marketing, we measurably increase your success. More qualified leads, more visibility, or more relevant applicants.
We see ourselves as a long-term, reliable partner. We proactively support in maintenance, upkeep, and security.
Customers
We make medium-sized and large companies even more successful.
Schedule a preliminary meeting
Arrange a non-binding and free consultation appointment and present your project to us.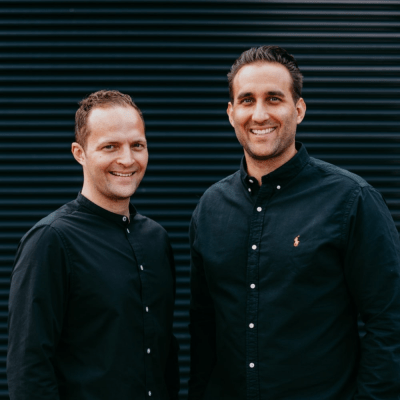 References
High-quality corporate websites for demanding SMEs.
OHRA Storage Systems
OHRA has been your specialist for the storage of long, heavy or unwieldy goods for 40 years, as well as the European market leader for cantilever racks. We have a long-standing partnership and manage the multilingual website in over 20 languages.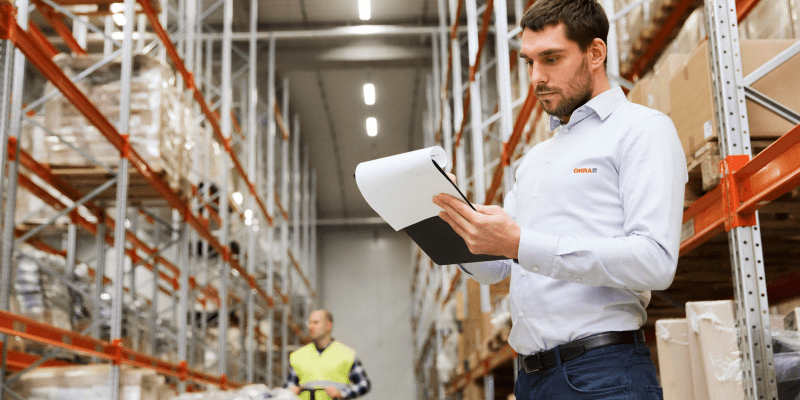 Loft Design Furniture
LOFT offers modern design for living, sleeping and outdoor. We have realized a visually high-quality brand appearance that does justice to the product portfolio.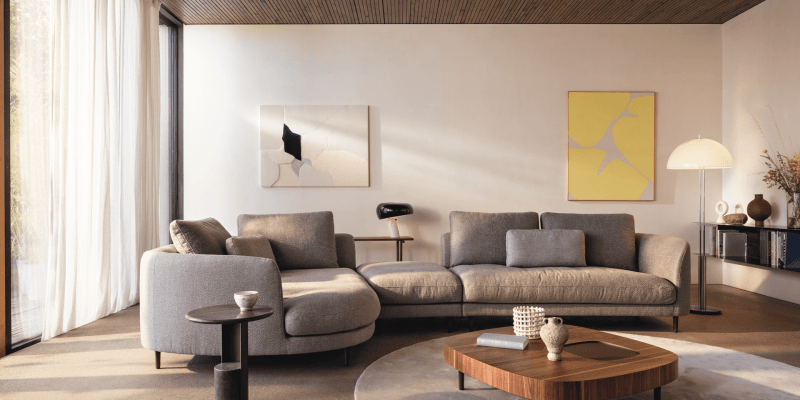 SCAYLE
With SCAYLE, ABOUT YOU offers the platform that has already proven itself in the scaling of ABOUT YOU, also for other established e-commerce brands. We are responsible for the technical implementation of the website.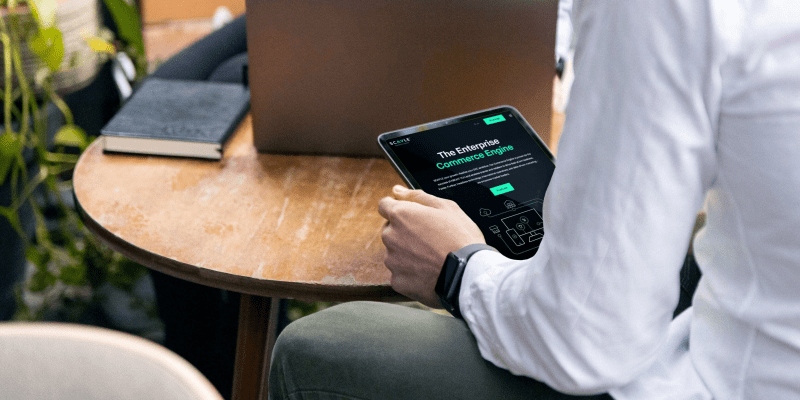 Why a Good Website is So Important
Let's list some aspects of why a poor website can lead to negative consequences. Contact us if you want a website that effectively achieves goals.
01

Reputation damage due to unprofessional online presence

An outdated or unprofessional website can significantly damage the image of your company. Potential customers and business partners are deterred by an unprofessional presentation, leading to a loss of trust.

02

Too few qualified inquiries and applications

A poor website can lead to you not receiving enough inquiries or applications. If your website is not convincing enough or the important information is not clearly communicated, you miss valuable business opportunities.

03

Your Professionals are Being Poached

An unattractive online presence can also affect your team. Potential professionals often search on the internet for information about potential employers. If your website does not convey a positive impression, highly skilled employees can be poached by competitors.

04

Your Competition will Dominate the Online Market

A weak website allows your competition to take over the online dominance in your industry. If your competitors have an appealing and user-friendly website, they will gain more traffic, leads, and ultimately customers.

05

Rising Opportunity Losses

Each day with a subpar website represents a potential loss of opportunities. Customers who lose interest because of your website will switch to your competitors. The costs of these missed opportunities add up over time and can be significant.
Industry Knowledge
We have implemented more than 200 projects and acquired expertise in various industries.
Industry
High-end B2B websites and B2B online marketing for small and medium-sized industrial companies and manufacturing firms.
Finance and Insurance
Long-term support for the leading payment app in Switzerland. Also, various landing pages and an insurance portal.
Real Estate
Sales websites for sophisticated construction projects, interfaces to real estate management software or corporate website for industry heavyweights.
Health and Life Sciences
Highly frequented and functional websites and applications for universities and companies in the healthcare sector.
Publishing
Successful PaaS and SaaS products, along with various landing pages and ongoing support for one of the leading German economic publishers.
Consulting
High-quality websites, web applications and online marketing for tax consultants, business consultants or auditors.
Travel and Leisure
From one of the leading manufacturers of motor homes to the most famous online dog school, we realise high-quality and powerful websites and web applications.
Commerce and Retail
Superior and high-performance technology combined with thoughtful user experiences. ABOUT YOU, limango and TeeGschwendner trust us.
The right CMS?
The Content Management System is the foundation of your website and helps in managing your content independently. We evaluate which CMS is best suited for you.
Corporate Websites with WordPress
WordPress leverages its advantages in compactness and easy handling. Both small sites with manageable navigation structures and complex and extensive corporate websites can be depicted very well with WordPress.
Company Websites with Craft CMS
Craft CMS stands out with its enormous flexibility and minimal reliance on external plugins. The system can always be precisely tailored to the requirements of structure, content and users. Unnecessary baggage, which slows down the CMS, doesn't exist here.
Enterprise CMS with Contentful, Strapi or Storyblok
Headless CMS platforms such as Contentful, Strapi and Storyblok facilitate the effective management of content for websites and applications. They offer a "headless" approach where content can be displayed on various platforms via APIs.
Highly Sales-Effective Online Stores with Shopify
As a first-class alternative to other store systems, you can bundle all the essential components of your online store into one software with Shopify. We are here to support you.
Lightning Fast Websites with Grav CMS
Grav CMS is a modern content management system that is significantly more performant than the traditional database-based CMS solutions due to its Flat-File approach. However, it may not be suitable for every business. We are here to consult if Grav CMS is suitable for your requirements.
High-Performance Websites with Statamic
Statamic combines the benefits of a powerful CMS with the flexibility of Laravel, the leading PHP framework. The database-free approach allows for impressive speeds and optimal performance. But is Statamic right for your company? We'll help you figure it out.
FAQ's
Important questions about company websites.
Why our clients enjoy working with us and hire us again
"With your help, we've taken our digital recruiting strategy to a new level. Thanks to your website and lead tracking, as well as the interface integration with our HR tool, we can now target our campaigns more effectively to our desired audience and optimize our applicant management processes. Thank you for the collaborative and trustworthy partnership."

Stefanja Kanka
Head of Human Resources @ Primus Service GmbH
"We are thoroughly impressed with our new website. As a result, we decided to opt for ongoing SEO consultation and maintenance of the website system."

Robert Eitemüller
Marketing Services Manager & UX Design @ LIS AG
"With over half a million visitors monthly, our website is one of our most important acquisition channels. Mindtwo has helped us convey our messages to our target audience effectively and has significantly improved onsite performance."

Leonard Tekstra
Head of Online Marketing @ Kesselheld GmbH
"After the successful relaunch, our new website is as fast, versatile, and modern as our X-raid rally vehicles."

X-raid GmbH
Marketing / Press @ X-raid GmbH
"When translating a technical book on the topic of Laravel, mindtwo assisted us with a professional review, providing valuable insights."

Ariane Hesse
Editor @ O'REILLY Computerbuchverlag
Thank you for your interest
We have received your message and will process it immediately. Someone from our team will be in touch with you shortly.