Security and Performance: Why Laravel is the best choice for your next web application
Laravel at a glance:
Security for your sensitive data
Scalability for the future growth of your company
Modern and high-performance system architecture
Time and cost savings in development
Expandable with numerous packages and libraries
Possibility for easy integration of APIs
High distribution and great popularity in the developer community
Efficient data management and organization
Warner Bros. Pictures, ABOUT YOU, The New York Times, BBC, Twitch and Pfizer rely on Laravel
Are you looking for a solution that makes your web application secure, high-performing, and ready for growth? With Laravel as a foundation, you are making the ideal choice.
Laravel offers first-class security features to protect your sensitive data from threats and gain your customers' trust. Its impressive performance ensures fast loading times and a smooth user experience. Moreover, Laravel is an established, modern, and adaptable framework that grows with your future requirements.
As a Digital agency focused on the design and development of secure, powerful, and scalable web applications based on Laravel, we are your ideal partnering agency. Let's bring your vision to life together. Contact us now for an initial discussion and let us work together on your new web application. As an experienced digital agency, we are ready, to understand your individual requirements and develop a customized solution for you.
Laravel API Development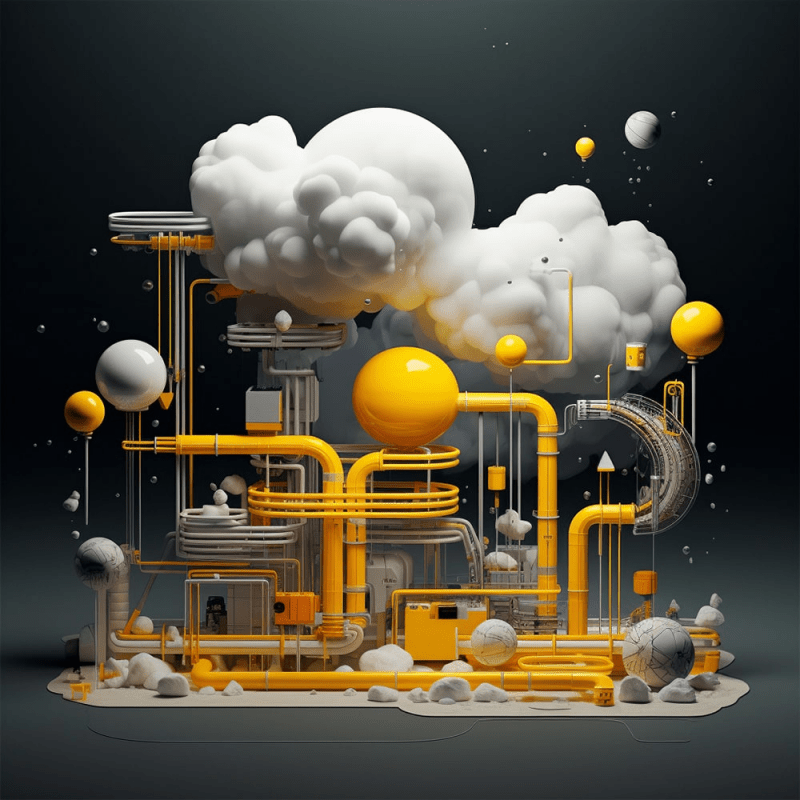 We develop high-performance APIs for you with Laravel, or comfortably integrate external services or already implemented own applications. This is ideal for the integration of various systems such as Customer Relationship Management (CRM), in-depth personalizations via web analysis insights, or payment APIs such as Stripe or PayPal. Laravel not only comes into play for individual interface development, but is also used for connecting existing interfaces.
Web Applications & SaaS with Laravel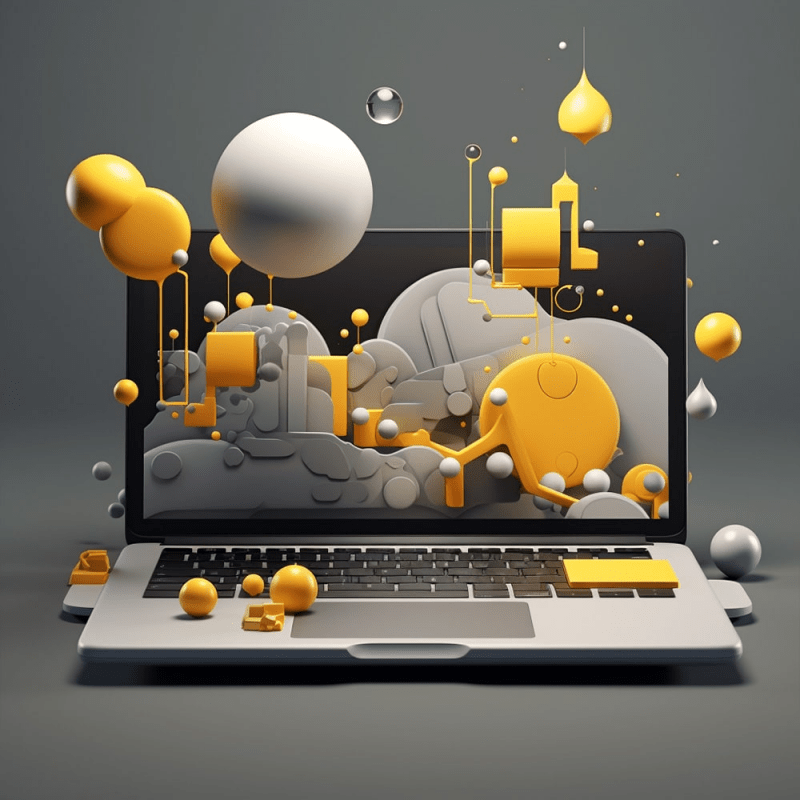 We develop individual web apps and also SaaS (Software as a Service) solutions for you using Laravel. In addition to the actual functionality of the application, billing systems of various kinds can be implemented: Gradations depending on the number of users or duration, different billing modalities depending on the selected range of functions, billing depending on the intensity of use or the number of transactions, as well as freemium versions are conceivable models. With Laravel Spark we can comfortably integrate subscriptions, invoicing, or password management, and much more. Talk to us. We can implement a powerful application architecture for your SaaS product using Laravel.
Laravel CMS and CRM Solutions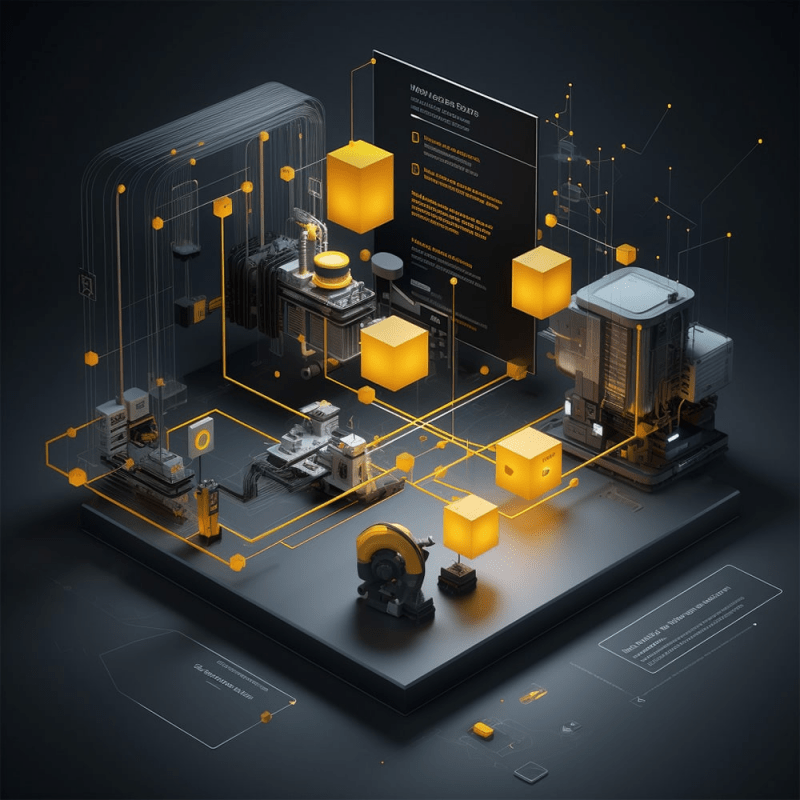 Laravel provides versatile and ingenious options for implementing fully customized Content Management Systems (CMS) or complex Customer Relationship Management (CRM) solutions. A personalized and well-structured database setup allows for later processing and reuse of entered data. Laravel also offers a high degree of flexibility in the custom-created backend and comprehensive degrees of freedom in structuring the data records. Compared to other pre-made CRM and CMS solutions, we can thus shape the web development and hence the result much more freely for you.
Laravel Online Portals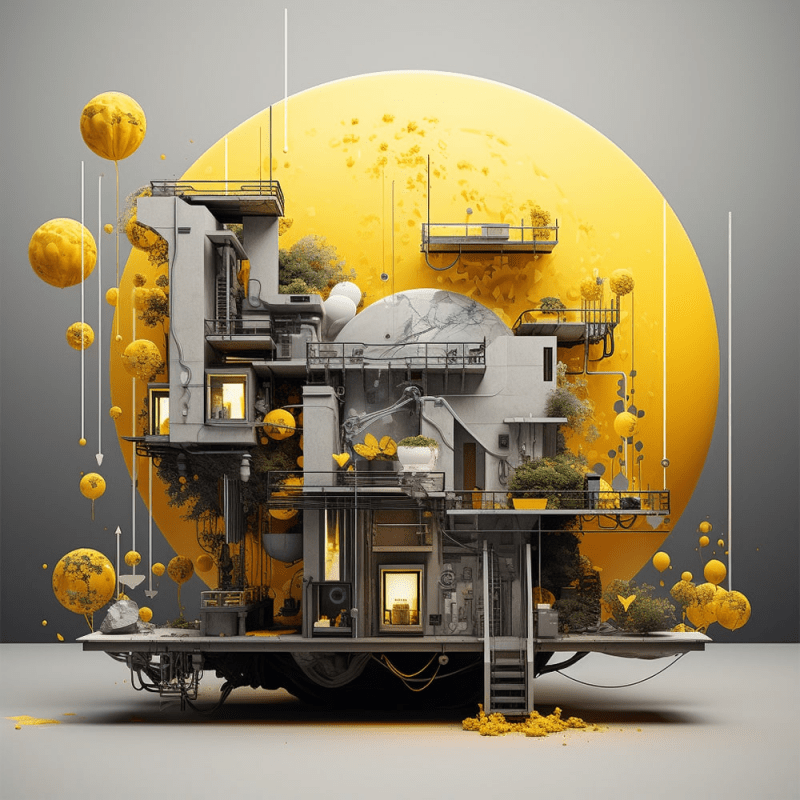 We also use Laravel for various types of online portals. Online services such as news portals, theme portals, communities, job exchanges or even dating portals usually require more extensive functionalities than a business website. Online portals can be set up quickly, cleanly and with high performance using Laravel - from simple to complex functions - we develop your online portal with Laravel.
Laravel E-Commerce Solutions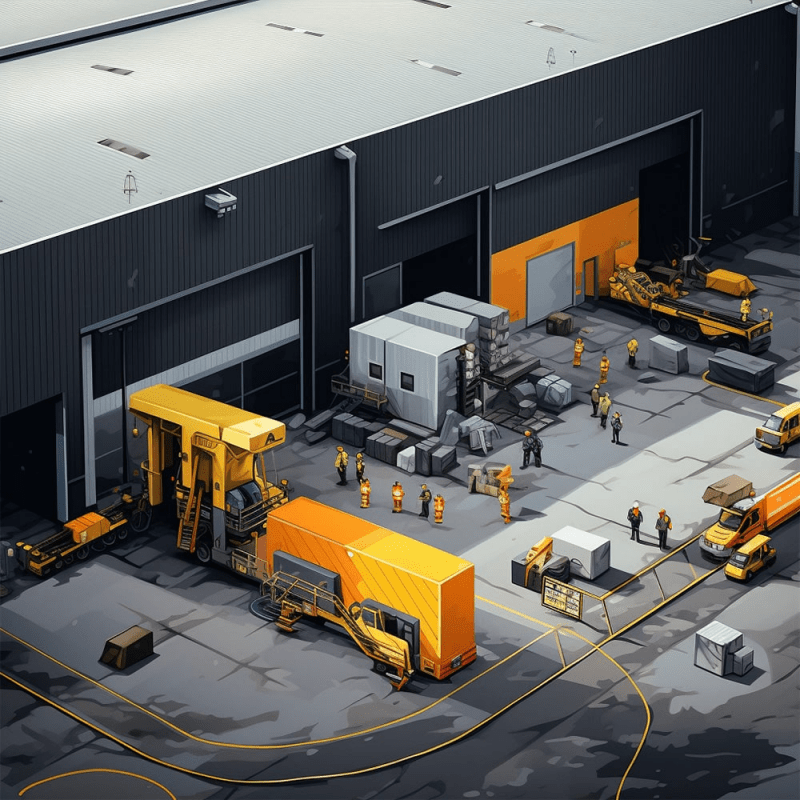 For the creation of your very individual e-commerce platform or online shop integration, we use the Laravel framework. With Laravel we develop browser-based software, extensions and modules that open up completely new possibilities for your e-commerce solution. Especially for e-commerce, custom developments in the form of interfaces to merchandise management, order processing, shipping, billing or also DATEV for the automated processing of transactions are particularly relevant. With Laravel, we can ideally represent this.
In-house IT services with Laravel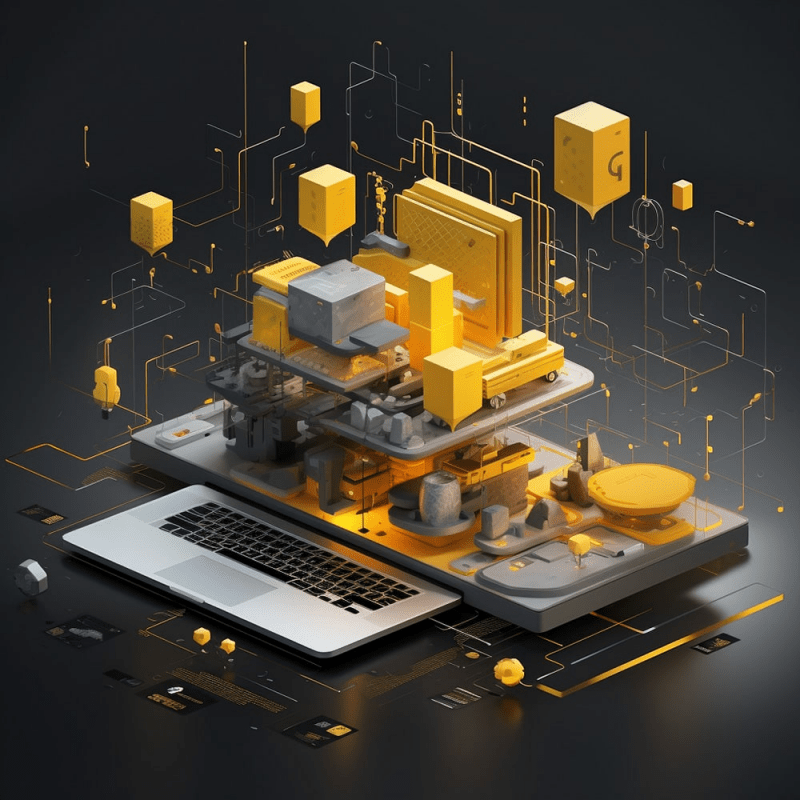 Laravel can be successfully and sensibly used even for applications exclusively used internally in the company. We can represent data-intensive systems or processes flexibly and efficiently with Laravel. Internal data processing and the associated generation of reports can be very well set up with Laravel. Similarly, we develop individual intranet solutions and corresponding APIs with the Laravel PHP-framework, which are tailored and programmed precisely.
Online Marketing for Laravel Systems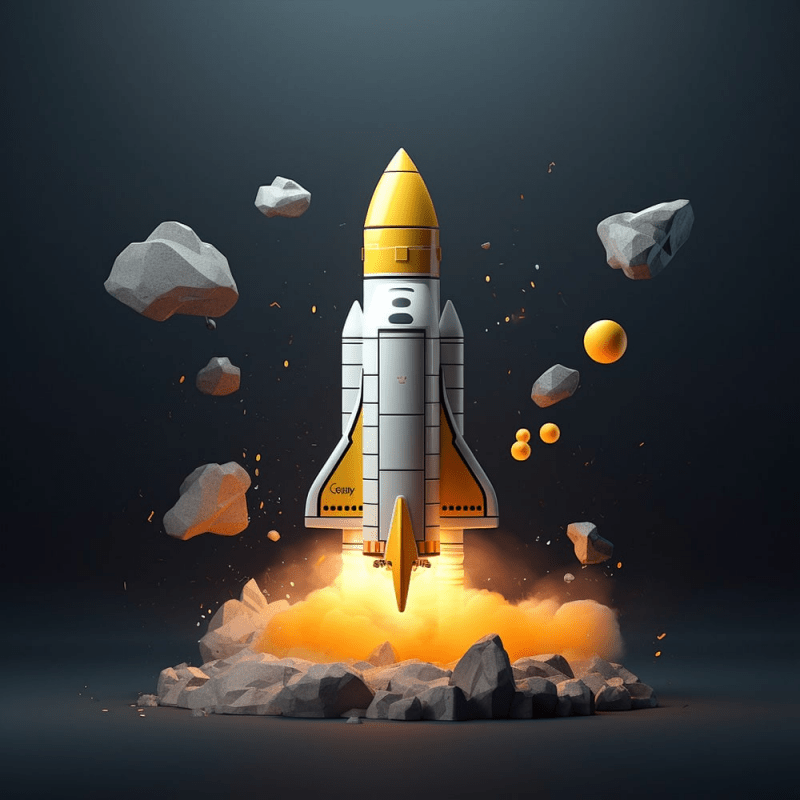 Overall, the Laravel framework can be used effectively for your company's online marketing. We develop tailor-made A/B tests using Laravel to accurately determine your customers' needs. Data from these tests can be automatically processed and prepared in relevant reports, thus better understanding the interests and requirements of your customers. Personalized user-specific content can also be implemented depending on user behavior. Such data does not necessarily have to be captured and evaluated through Laravel. Such data can also be queried from external systems via interfaces.
Robust API solution for mobile development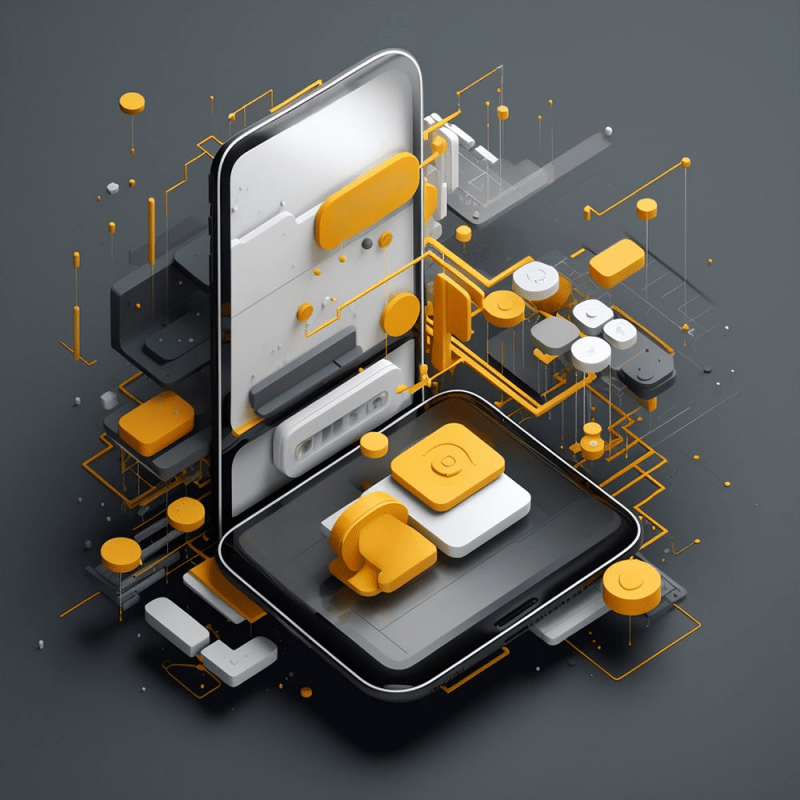 Laravel is a powerful PHP framework ideally suited for use as an API in iOS and Android apps. It offers a variety of features and tools that make it easy and quick to create a robust API. By using Laravel as an API backend, iOS and Android apps can access a reliable and secure data source tailored to their app's requirements. Both Flutter and NativeScript applications can be supplied with the necessary data. With Laravel as your API backend, you can rest assured that your applications are stable, scalable, and meet the needs of your users.
Our process for your Laravel application
Through our seven-step process, we provide tailored solutions for your digital success. We guide you from requirements analysis to continuous development at each step. Our team of experts creates appealing design, efficient code, and ensure an optimal user experience. Let's work together to realize your digital vision.
Requirements analysis and goal-setting:

We begin with a detailed conversation to understand your requirements and goals for the web application. We analyze your business objectives, target audience, and competitive environment to develop a tailored solution that meets your needs and goals.

Concept and Design:

Our expert team creates a comprehensive concept for the web application that takes into account your requirements and goals. We value an appealing design that optimizes the user experience and reflects the brand identity of your company.

Development phase:

Our experienced Laravel developers implement the web application using proven development methods and techniques. We value an efficient and high-quality code base to ensure a scalable, secure, and performant web application.

Quality control:

We conduct extensive tests to ensure that the web application operates flawlessly and meets the requirements. This includes functional tests, user tests and security tests. Our quality assurance guarantees an optimal user experience and high reliability of the web application.

Deployment and Optimization:

After successful development and testing, the web application is deployed to a production server. We monitor the performance of the web application, analyze user behavior and continuously optimize to e.g. maximize the conversion rate or increase user satisfaction.

Training and Support:

We provide comprehensive training to ensure that you can fully utilize the functionalities of the web application. In addition, we provide continuous support to answer questions and resolve any potential technical issues.

Maintenance and Further Development:

We are available to you long-term to keep the web application up to date and implement continuous further developments. We analyze user behavior, carry out regular updates and implement new features to ensure that your web application is always up to date.
Flexible Billing Models
Depending on your goals, budget, and project duration, we offer three flexible pricing models.
Predictable Results
For projects with a clearly defined scope, we offer a fixed-price model. You receive a high-quality result at a pre-agreed price, based on the scope and schedule of the project. The prerequisite for this is a specification sheet that contains all the requirements and functions of the web application.
Highest Efficiency
For larger, long-term software projects, we rely on a dedicated, agile team. Through a fixed monthly payment, our technical specialists work as an independent unit or integrate seamlessly into your project team.
Flexibility and Speed
If you want maximum flexibility and rapid implementation, our billing model based on time is ideal. You only pay for the actual development time of our experts and remain flexible in the prioritization of your projects.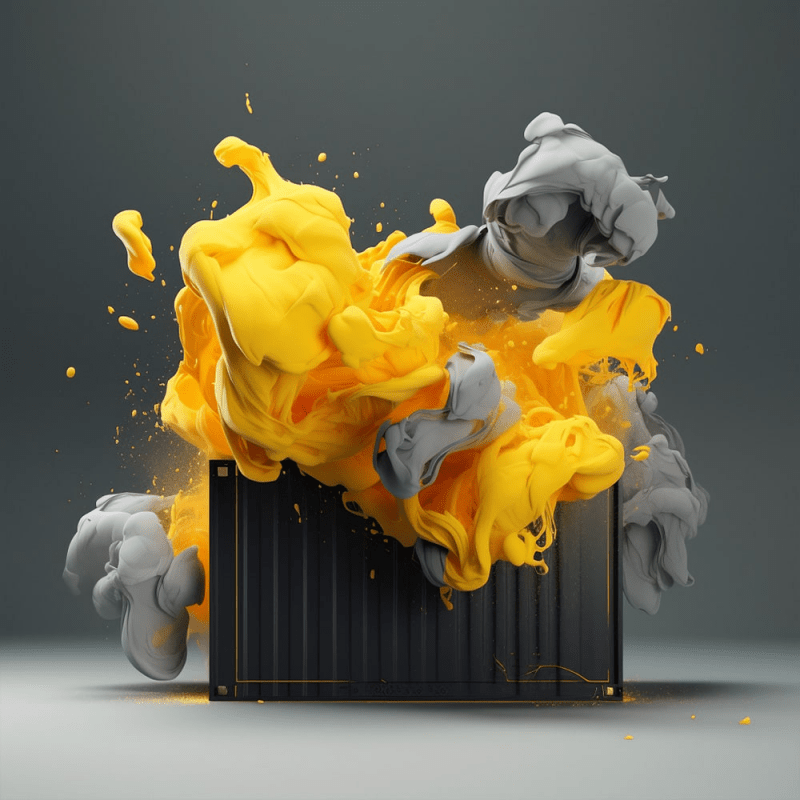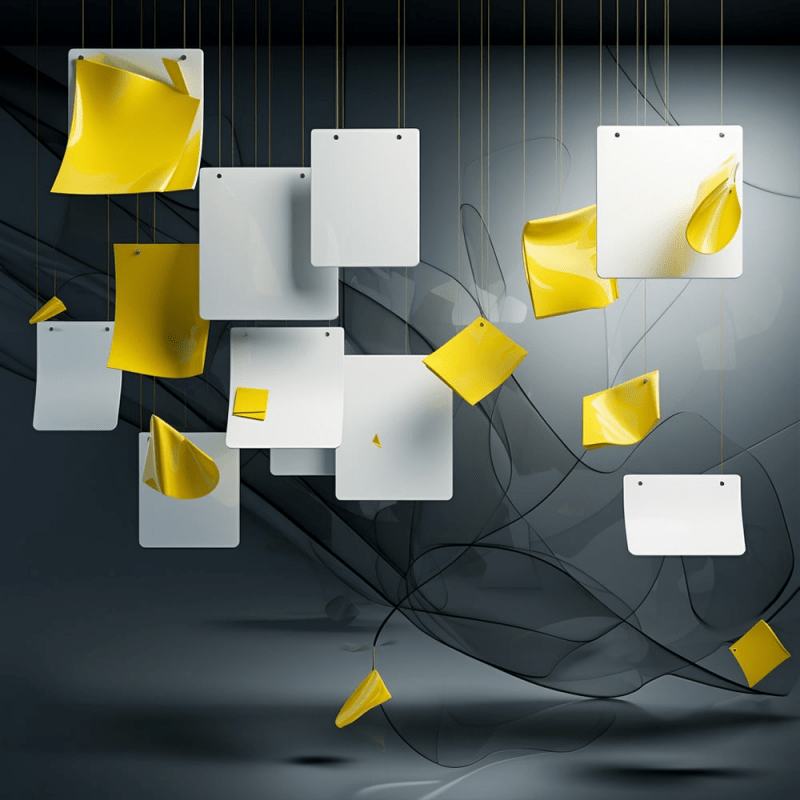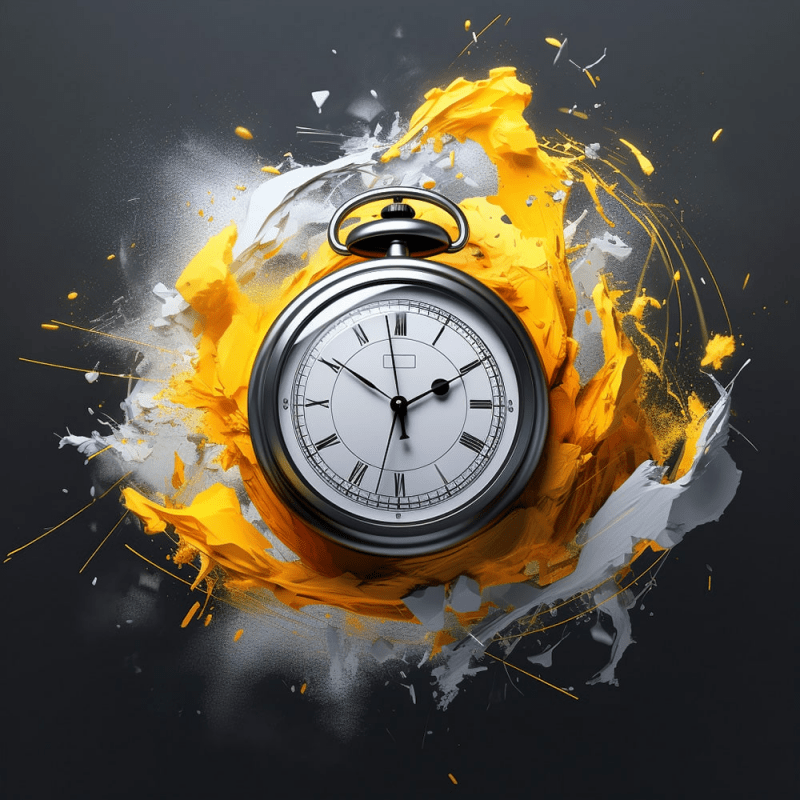 Learn-Management-System (LMS)
Behind PX-Learning is a Learning Management System (LMS) that we have developed together with the VNR Publishing House. Used as Software-as-a-Service (SaaS), it serves a multitude of the publisher's platforms.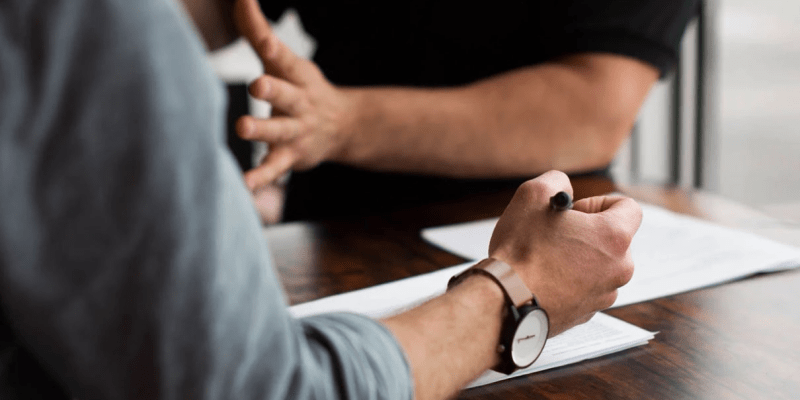 Event-platform
For a DAX company from the automotive sector, we, together with our leading partner, the METZLER : VATER group, have realized an extensive event management and booking platform.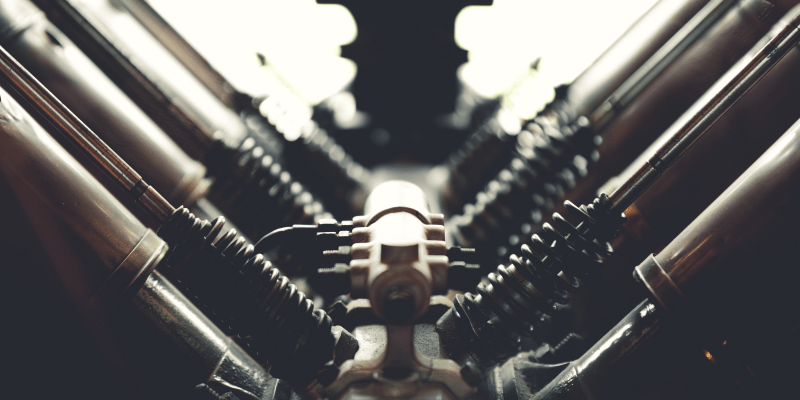 Online-orderning-platform
Primus Service stands for sustainable catering concepts in company cafeterias and social facilities nationwide in Germany. With the dailyBox, an online ordering platform has been created that enables employees and external guests to order food digitally, including payment.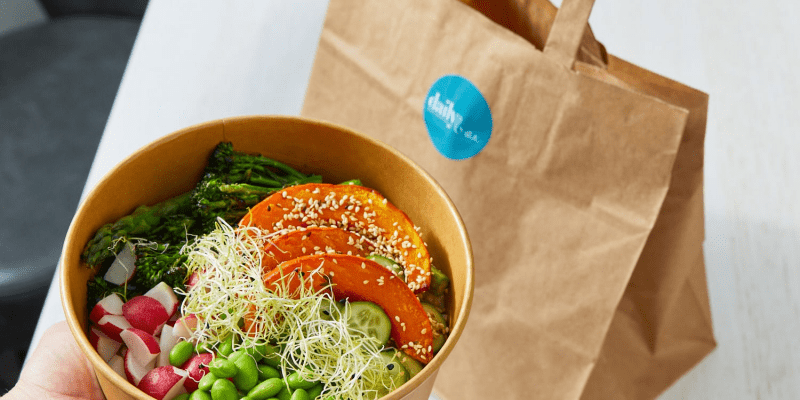 Why our clients enjoy working with us and hire us again
"With your help, we've taken our digital recruiting strategy to a new level. Thanks to your website and lead tracking, as well as the interface integration with our HR tool, we can now target our campaigns more effectively to our desired audience and optimize our applicant management processes. Thank you for the collaborative and trustworthy partnership."

Stefanja Kanka
Head of Human Resources @ Primus Service GmbH
"Our website, alongside our app, is one of the most important communication channels for TWINT. mindtwo particularly supports us with technical challenges and implementations. We especially value the reliable, quick, and straightforward collaboration!"

Eva-Maria Mörtenhuber
Head of Performance Marketing & Branding @ TWINT AG
"With over half a million visitors monthly, our website is one of our most important acquisition channels. Mindtwo has helped us convey our messages to our target audience effectively and has significantly improved onsite performance."

Leonard Tekstra
Head of Online Marketing @ Kesselheld GmbH
"After the successful relaunch, our new website is as fast, versatile, and modern as our X-raid rally vehicles."

X-raid GmbH
Marketing / Press @ X-raid GmbH
"We use our new website as an effective marketing tool, allowing us to finally showcase our products in a fitting manner."

Giovanni Cataldi
Head of Marketing @ OHRA Regalanlagen GmbH
Why the Laravel agency mindtwo?
Where to start. Reliability, know-how, experience – Isn't every company advertising these? Here at mindtwo, we have certain core values that are unshakeable and accompany us through every step of our daily work. If these values match yours, we have the perfect foundation for a successful collaboration:
Customer-centric approach: You, as our client and project partner, are at the heart of what we do. We listen closely to understand your requirements and transform your vision into reality. Our team works closely with you to ensure your Laravel web application meets your expectations exactly. Your satisfaction is our top priority.
Reliability and quality: Punctuality and the delivery of high-quality web applications are second nature to us. With our professional approach and thorough quality control, we make sure that your Laravel web application runs smoothly and meets your requirements.
Uncompromising transparency: No one likes buying a pig in a poke, and you undoubtedly want to track where your budget is being invested. As an agency, we naturally have the same desire. With transparent time tracking, close contact, and – if needed – regular meetings, we keep you continuously updated on the current project status.
The Laravel Ecosystem
Within the Laravel environment, there are many more professional components and building blocks that are effectively used in development with Laravel.
Laravel Spark provides developers with a fast and easy way to build Software-as-a-Service (SaaS) web applications. It's a compact package within the Laravel framework that provides many of the frequently needed features and functionalities for SaaS projects.
One of the biggest advantages of Laravel Spark is the time savings in development. By using pre-made components and features, we can work faster and more efficiently for you, focusing on the unique requirements of your project.
Another advantage of Laravel Spark is the support of payment service providers such as PayPal and Stripe. This enables developers to quickly and reliably integrate payment processes into their applications, thereby facilitating the monetization of their projects.
Laravel Spark also offers a user-friendly interface for managing subscriptions and user accounts. This allows developers to monetize their applications with minimal effort while simplifying the management of user accounts.
Overall, Laravel Spark offers developers many advantages over the classical development of SaaS web applications. It enables faster and more efficient work, easy integration of payment processes, and simplification of user account management. It is a valuable tool for anyone planning SaaS projects.
Laravel Lumen is a lightweight version of the well-known Laravel Framework, specifically designed for creating Microservices and APIs. It was developed to offer faster and more efficient performance than the Laravel Framework, especially in terms of processing requests.
One of the biggest differences between Laravel and Lumen is the size of the framework itself. Laravel is a complete framework that includes many features and tools necessary for creating complex web applications. Lumen, on the other hand, is limited to creating APIs and Microservices and only includes the necessary features to accomplish this task, leading to fewer dependencies and smaller file size, resulting in faster loading times.
Another difference is the way the two frameworks process requests. Laravel has a complete middleware stack, allowing developers to process requests in several ways. Lumen instead uses a simpler method that is limited to processing requests and does not offer as many options.
Another advantage of Laravel Lumen is that it operates faster and more efficiently than Laravel because it has no unnecessary features and consumes fewer resources. Therefore, it is ideal for those who need a lightweight and fast API.
Overall, Laravel Lumen is a good choice for developers who need a powerful and fast API, particularly for Microservices and smaller projects. However, it isn't the best choice for developing complex web applications as it does not have the range of features that Laravel provides.
The administration panel Laravel Nova has been specifically developed to manage datasets of a Laravel application quickly and comfortably. The configuration of the entire Nova dashboard is defined with simple PHP code.
It doesn't matter whether it's an existing Laravel application or a new project. Nova has been developed as a "drop-in" solution and can therefore be very well used with an existing code base.
The features of the dashboard include:
User-friendly interface: Nova offers a modern, user-friendly interface that allows administrators to manage their applications easily and quickly.
Simple resource management: Nova facilitates the management of resources such as users, articles, or orders.
Built-in search and filter options: Nova offers built-in search and filter options that allow administrators to quickly find the data they want.
Simple creation of metrics: Nova allows developers to create metrics in a few minutes to monitor essential data such as the number of users, the number of orders, etc.
Customizable: Nova is very customizable, developers can adjust almost all parts of Nova to their needs.
Built-in action options: Nova offers built-in action options, such as deleting or updating resources in bulk.
Built-in authorization: Nova comes with built-in authorization that allows developers to restrict user's access rights to resources.
Laravel Forge (VPS Hosting Manager)
Laravel Forge is a tool that helps developers to quickly and easily deploy server infrastructure for their Laravel applications. It enables the management of virtual private servers (VPS), databases, PHP versions, and other settings required for the operation of Laravel applications, through a user-friendly web interface.
One of the biggest benefits of Laravel Forge is the support for various VPS providers like Hetzner (German provider), DigitalOcean, and Amazon Web Services (AWS). This allows developers to choose the platform that best suits their requirements and host their applications on these platforms.
Laravel Forge also automates many of the tasks that would otherwise need to be done manually, such as creating databases, configuring PHP versions, and securing data. This saves developers time and effort and allows them to focus on the development of their applications.
Another key feature of Laravel Forge is the setting up, managing and, if needed, automatic updating of SSL certificates. This ensures that your web applications are securely delivered over the HTTPS protocol, which is particularly important for applications dealing with sensitive user data.
Overall, Laravel Forge is a powerful tool that assists in deploying and managing Laravel applications quickly and easily. It supports various VPS providers and automates many tasks that would otherwise need to be performed manually, saving time and effort and enabling developers to focus on the development of their applications.
Laravel Vapor (Serverless Hosting Manager)
Laravel Vapor is a serverless platform for managing Laravel applications, developed by the Laravel team. It allows you to run your applications in the AWS Cloud without the need to worry about managing servers or network settings.
Serverless architectures enable developers to operate applications without the need to run and manage their own servers. Instead, applications are broken down into small, autonomous functions that are only executed when they are actually needed. This significantly reduces the cost and complexity of operations.
Through on-demand auto-scaling, the number of server instances for your application is automatically increased or decreased depending on how many users are using it. This is particularly useful for applications that experience unforeseen peak loads, such as increased traffic due to marketing campaigns or seasonal surges. With on-demand auto-scaling, it ensures that the application always has the resources it needs and users can expect good performance without having to worry that the application will crash or slow down. There is also an automatic failover feature that ensures that the application is redirected to another instance in the event of a failure.
With Laravel Vapor, your applications can be easily and quickly deployed in the AWS Cloud. It also supports the use of AWS functions such as S3, SQS, and DynamoDB, which simplifies the integration of serverless capabilities into the applications.
Overall, Laravel Vapor is an excellent choice for deploying your Laravel applications in the AWS Cloud. It greatly simplifies the management and scaling of applications and offers a robust serverless infrastructure that reduces the cost and complexity of operations.
We have published an extensive blog post on the topic of Laravel Vapor.
Laravel Octane is an open-source package from Laravel that improves the performance of applications by utilizing web servers such as Swoole Web Server and RoadRunner. The framework is initialized on the first call, stored in memory, and not reinitialized on subsequent calls.
Laravel Sanctum is an open-source package designed to simplify authentication and authorization in single-page web applications and APIs for Laravel projects. It allows for the creation and management of JSON Web Tokens (JWT) for user authentication, and also provides features for authorizing user actions. Sanctum is often used in conjunction with Nuxt.js, a JavaScript framework for creating Vue.js-based single page web applications (SPAs) to enable easy and secure authentication and authorization.
The LTS versions offer the longest periods for support, updates, and maintenance. For the LTS releases, such as Laravel 9, bug fixes are provided for two years and security updates for three years. For general releases, bug fixes are only guaranteed for six months and security updates only for one year. So, at first sight, a Laravel LTS release seems sensible.
However, the flip side is that the update to the next version is often postponed, and when the LTS expires, a high effort usually has to be made to be able to update to the next version. We recommend our clients to stay as up-to-date as possible and to implement major version updates as quickly as possible. The necessary adjustments are made directly, the application always remains up-to-date and thus, after the expiration of the LTS, you are not hit by a sudden shock.
The release cycle of Laravel is a process where new versions of the framework are regularly released. These versions contain new features, bug fixes, and security updates. The release cycle of Laravel currently follows a 12-month interval, with each version being supported for at least 2 years. This ensures that users have the opportunity to update their applications to the latest version and benefit from new features and security updates without having to worry about support. Laravel also offers long-term support for older versions, which lasts up to 3 years after the release of the latest version.
Thank you for your interest
We have received your message and will process it immediately. Someone from our team will be in touch with you shortly.