The majority of our customers work with us long-term.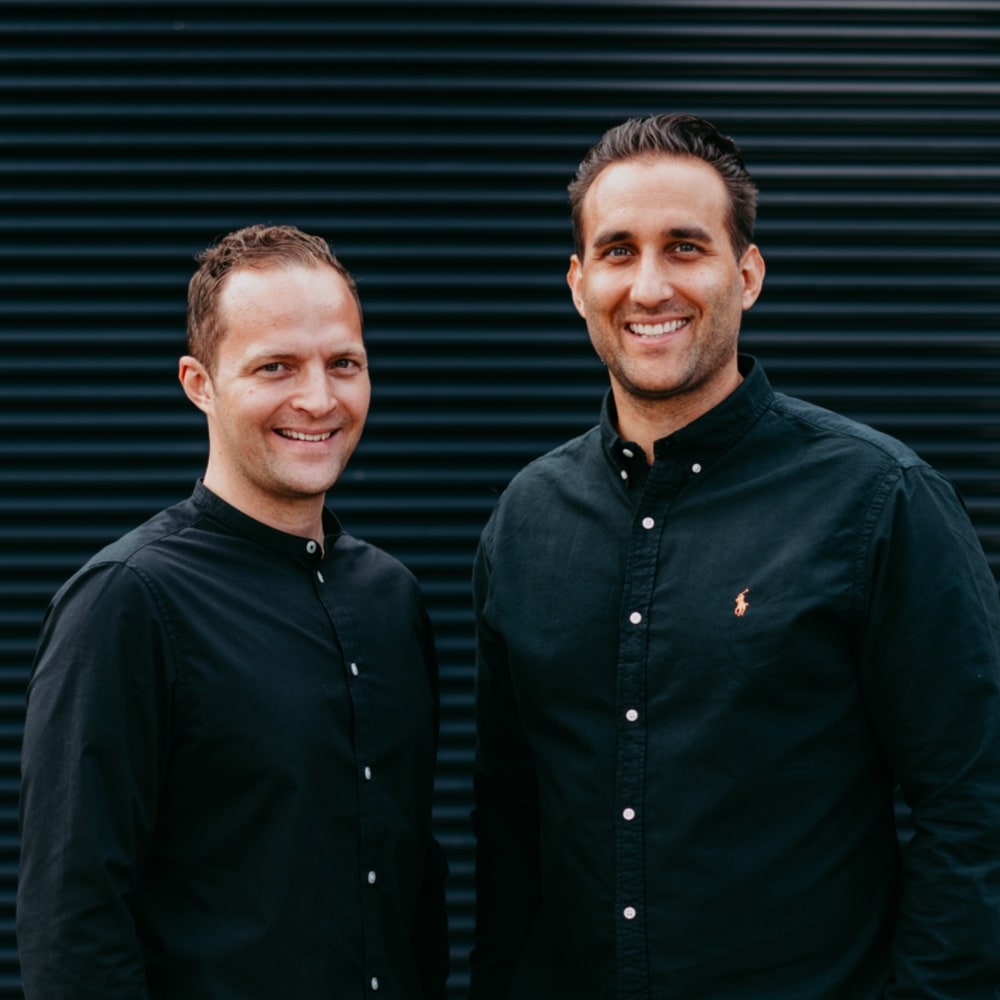 Our customers trust us and appreciate our meticulousness. That's why we work with the majority of our customers in a long-term and successful manner. This also includes maintenance and support for CMS websites and Laravel applications. After all, you should be able to focus on your business and not have to deal with technical problems. Are you also interested in a long-term partnership? We provide a stable operating environment and take care of the coordinated further development of your digital products.
+ 0 % Long-term
Partnerships
Customers
Long-lasting and successful partnerships.
Maintenance and Support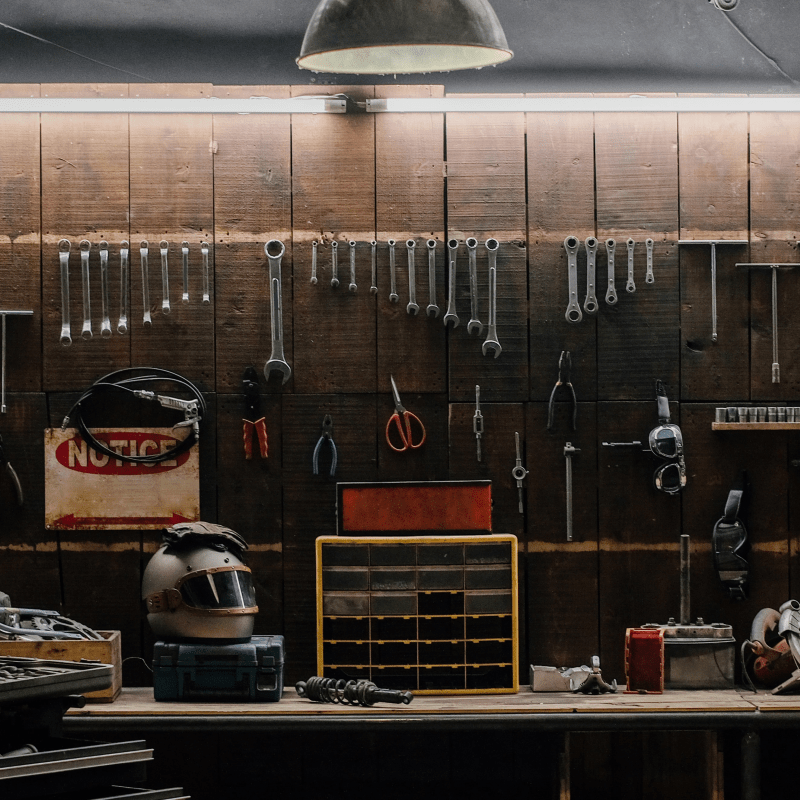 A digital project rarely ends with the launch. Oftentimes, ongoing services for the operation security are required. This includes the regular execution of software updates or error monitoring, to be able to fix any issues in the productive operation as fast as possible. Neglecting regular maintenance can impact the user experience and puts the security of the entire system at risk. We proactively support you with maintenance and support work, to make your system more secure.
Ongoing Management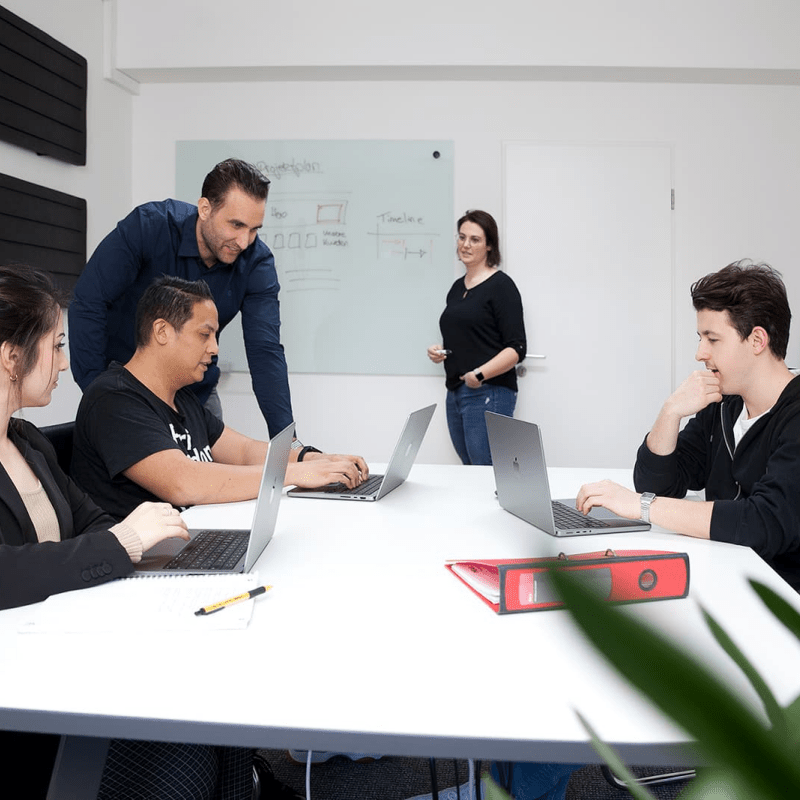 A company website is not a static business card on the internet, it offers much more the potential of being one of your most powerful marketing channels. However, a website needs to be alive and continue to evolve. Only in this way can you engage your target groups, draw more traffic to your pages, and generate more qualified leads. We help you with ongoing management of your website or support with content marketing, SEO, and the implementation of new features.
The benefits we bring to you
01

Focus on Your Business

Concentrate on the essentials and don't struggle with time-consuming and nerve-wracking side shows: We take care of your web applications and support you in ongoing development.

02

Fast Response

Problems like a server failure, non-compatible updates, or even hacker attacks cannot be ruled out entirely. However, we can act immediately and help to secure your systems as best as possible and get them back to productivity as quickly as possible.

03

Proactive Action

With professional tools for uptime and error monitoring, we reliably and seamlessly monitor your web application. If errors or problems arise, we act proactively and promptly to fix the error.

04

More Security

Current software is generally recognized as an effective protection against security gaps. We ensure that your systems always remain up-to-date and thus also extend the lifespan of your website or web application.

05

Dedicated Points of Contact

Website issues are often critical and require immediate lines of communication. We provide dedicated communication channels and contact persons for emergencies who are capable of providing assistance.
FAQ's
We address some important questions.
What options for cooperation do we offer in the area of maintenance and support?
We provide all our clients with service agreements with prioritized support and immediate assistance in case of need. Our current workload at the agency does not play a role. Our team has enough specialists to act quickly whenever you need help.
We require a certain level of planning security for this special type of service. This means that these services can only be offered under long-term support contracts. In this context, we offer the following options:
Maintenance Contract:
As a basic service, we offer, for example, proactive and ongoing maintenance and security of your systems. We monitor your website with monitoring tools, provide regular status reports, and install critical updates as soon as they are available. In addition to the basic service, we offer reliable backup and snapshot systems, which allow the timely restoration of previous versions in the event of an emergency.
Service Contingent:
In addition to maintenance and operational safety, we put together a dedicated team of project managers and developers, who are familiar with the respective project and proactively support you. This service is based on a service contingent and is always useful when seeking agile development to meet rapidly changing customer needs.
We offer service contingents starting from a fixed purchase of at least 2 person-days per month. Scope and responsibilities can be freely negotiated within the framework of our service portfolio.
We are confident in our services, and the large number of satisfied customers reinforces this belief. However, it can sometimes be difficult to commit to a long-term collaboration with a new partner. To make your decision easier, we offer the first month as a trial period for our service packages. Should you be unsatisfied with our way of working and the results, you have the option to terminate the collaboration after the trial month.
What is the minimum purchase for a service contingent?
Our service contingents start from two person-days. So, 16 working hours per month.
Thank you for your interest
We have received your message and will process it immediately. Someone from our team will be in touch with you shortly.