The WordPress Agency for Effective Websites that Boost Your Business
WordPress at a Glance:
User-friendly interface
The most widely used CMS worldwide
Lower costs compared to individual solutions
Quick deployment of websites
SEO-friendly
Easily extendable with plugins
With WordPress as your content management system, you benefit from a flexible and stable technical foundation for your website. Our WordPress Agency opens up a multitude of opportunities, to offer you more than just an online presence. Much more, we implement a powerful marketing tool as a central element for achieving your goals.
Why a Website with WordPress?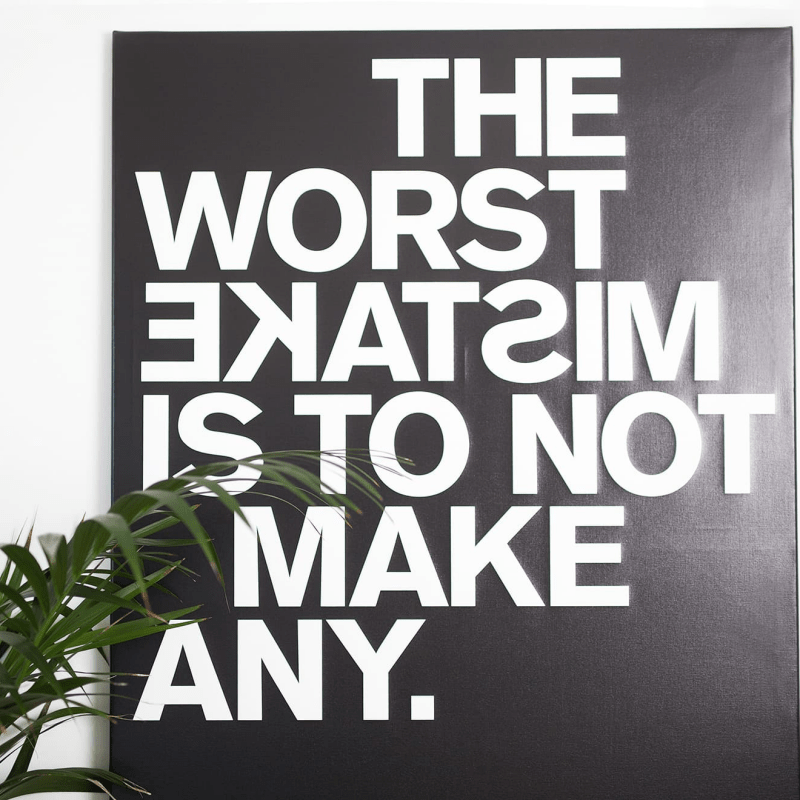 As a specialized WordPress agency, we know that WordPress is an excellent choice for successful online presences. With its intuitive user interface, flexible customization options, and a multitude of plugins, WordPress provides the perfect platform for a website that enhances your visibility and converts more visitors into customers.
Our Expertise as a WordPress Agency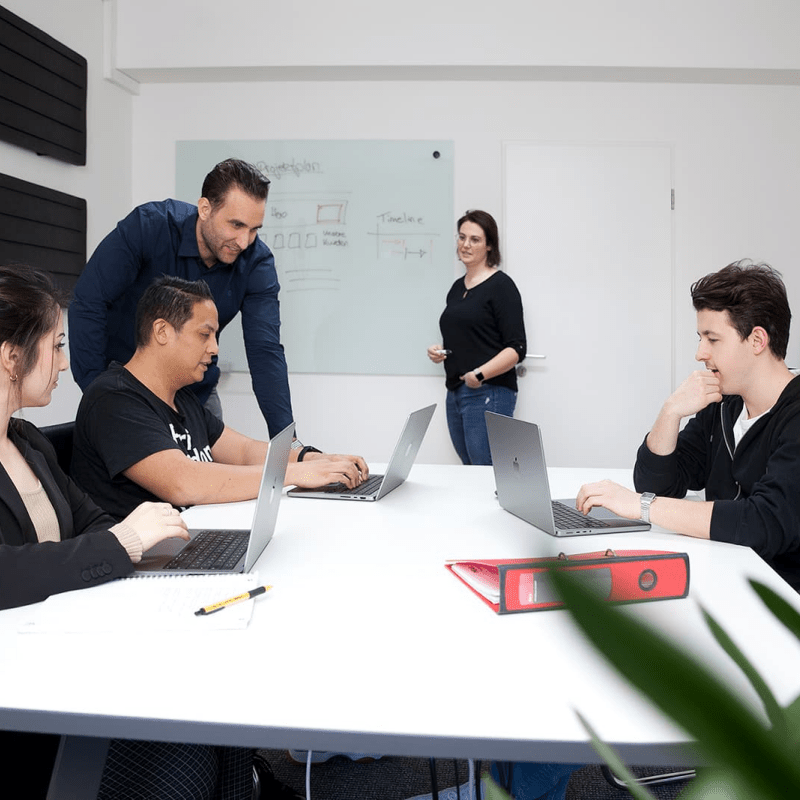 We have been leveraging WordPress for over 10 years for our projects and clients. Whether it is for small or medium-sized businesses or large corporations. Our clients value WordPress as the most widely used CMS globally and trust our expertise to efficiently handle even the most complex requirements with WordPress.
Customers
Who trusts in our WordPress expertise.

Services of our WordPress Agency
Strategic Consulting

Theme Development

Plugin Development

Online Marketing

Performance Optimization

Maintenance & Support
Custom WordPress Themes
Every WordPress website needs a theme for its visual appearance and functionalities. We create custom WordPress themes with precise craftsmanship - tailored and fitting to your requirements. The careless integration of corporate design elements into overloaded ready-made themes does not exist with us. With us, you can expect a quality website tailored to your target group.
SEO for WordPress Websites
We offer you WordPress websites that provide you with the foundation for successful search engine optimization (SEO) and good visibility in search engine rankings. Clean code, semantically structured HTML source code, and high performance (speed) are significant factors. When combined with robust content, you hold all the aces.
Fast Loading Times for WordPress Websites
WordPress can be very slow due to poor service provider's work. We ensure that your WordPress website loads quickly and or, doesn't drive visitors away. We optimize your WordPress website for fast loading times and good performance. We rely on modern technologies such as HTTP/2, HTTP caching, Content Delivery Networks (CDN), and much more.
WordPress Security and Website Maintenance
WordPress itself is secure! However, being the most used CMS worldwide makes it a rewarding target for attackers. It becomes critical when you use too many plugins. If there is a lack of regular maintenance, vulnerabilities can quickly arise, and attackers can exploit them with ease. We ensure your WordPress website's security with our maintenance and support service.
Migrations to WordPress
With our expertise as a WordPress agency, we are the ideal partner for your migration to WordPress. We have extensive experience in seamlessly transferring existing content. Our team supports you in the smooth transfer of your content and secure data migration.
Online Shops with WordPress
With WooCommerce, the company behind WordPress offers a solid solution for full-fledged online shops. We are WordPress experts, yet we do not consider WordPress/WooCommerce to be a shop system suitable for ambitious projects. Aspects such as scalability, extendability, performance, user-friendliness, security, or integrations and APIs are better solved for small to medium online shops at Shopify. For complex e-commerce portals and SaaS products, we rely on Laravel.
WordPress Plugin Development
There are times when requirements are so unique that they cannot be fully covered by existing plugins. With our technical expertise and experience, we develop custom WordPress plugins, perfectly tailored to your specific needs. Trust our skills and let us together develop powerful, custom WordPress plugins.
TWINT – The Payment App of Switzerland
TWINT AG is a leading Swiss company in the field of mobile payment solutions.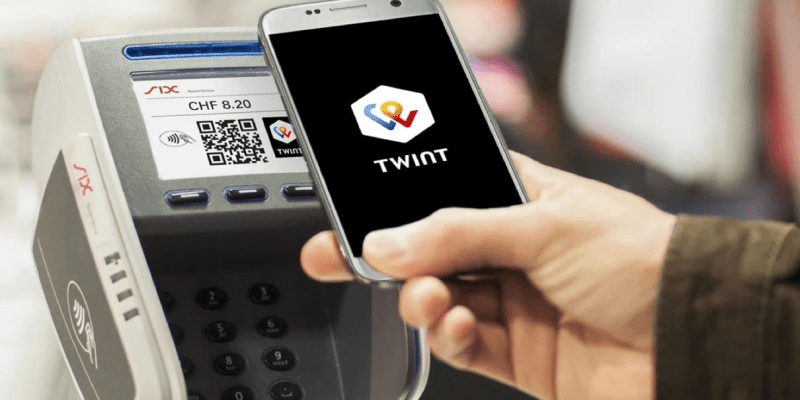 Loft Design Furniture
Loft Design Furniture is Bonn's largest furniture exhibition for designer furniture. LOFT offers modern design for living, sleeping and outdoor.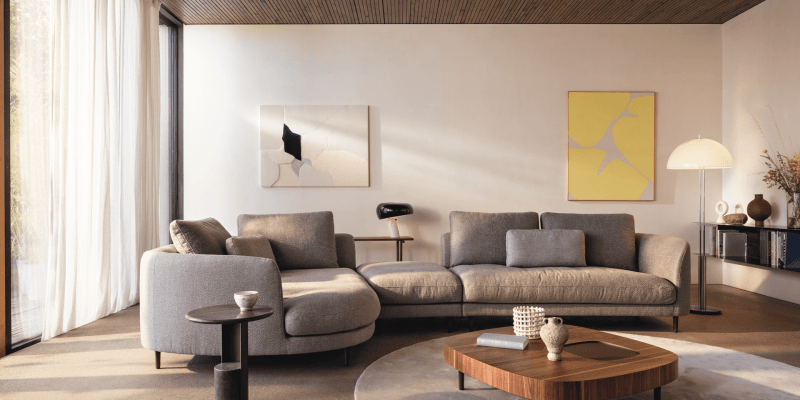 Primus Service
Primus Service, with its 1,400 employees, stands for sustainable catering concepts in company canteens and social institutions.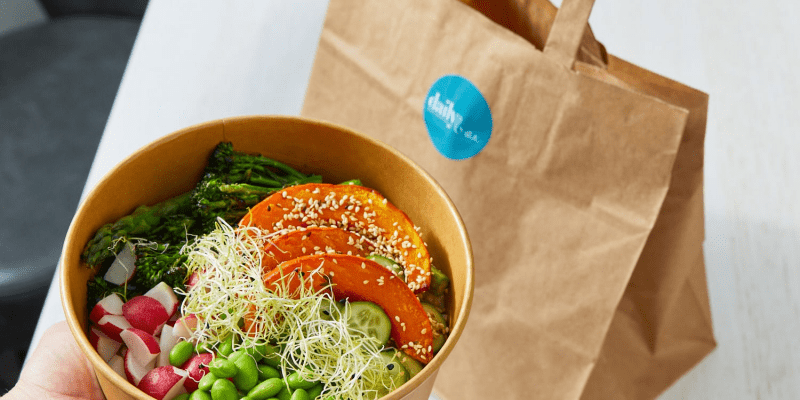 Our Philosophy
If we agree on the following points, there's not much that can go wrong. Let's start a project together.
01

No Boxed Solutions

We stand for high-quality websites and powerful web applications. Obviously, one does not need to reinvent the wheel every time. We also naturally build on established frameworks and web standards, but above all, we always handle our client's budgets responsibly. Experience has often shown us that the cost-effective solution is not always the most sustainable one. We proactively and comprehensively advise you to develop the best approach among various solutions. However, do not expect us to have a ready-made solution for every requirement and quickly cobble together something with standardized kits.

02

No Unchecked Plugin Growth

We have taken over many WordPress systems from other WordPress agencies where a plugin was used for every minor feature. Although plugins can often provide great functions, they should be chosen and implemented thoughtfully. An unchecked growth of plugins can slow down load times, cause conflicts, and compromise security. Also bear in mind that every plugin could potentially introduce a new security vulnerability into your system. We, as an experienced WordPress agency, advocate for only using plugins when it appears absolutely necessary. Even for large websites of internally-operating companies, we only use a few, carefully-maintained and widely-used plugins, such as Advanced Custom Fields Pro or Yoast SEO.

03

No Premade Themes

Free or cheap premade themes are certainly a reason why WordPress is so successful. Depending on the requirement and budget, a purchased theme can also be just the right thing. However, with our self-understanding of realizing high-quality, goal-oriented, and therefore also lean, performant solutions for our customers, premade themes carelessly adapted to corporate design guidelines are not practical. Experience shows that purchased themes can create avoidable dependencies and security gaps, bring unnecessary baggage that negatively impacts performance, and are often only expandably with difficulty.
Strengths of WordPress
For us, working with and developing for WordPress is routine. We know the system inside out and provide information about its advantages and disadvantages.
User-friendly through simple and intuitive operation
Free, thanks to open source license
Powerful block editor (Gutenberg)
Wide selection of plugins
WP CLI for effective command-line commands
SEO-friendly
Versatile application possibilities (website, blog, online store …)
Easily expandable
Future-proof and stable
Fast availability of updates
Client-capable thanks to native multisite function
Customer Reviews
"With over half a million visitors monthly, our website is one of our most important acquisition channels. Mindtwo has helped us convey our messages to our target audience effectively and has significantly improved onsite performance."

Leonard Tekstra
Head of Online Marketing @ Kesselheld GmbH
"We are thoroughly impressed with our new website. As a result, we decided to opt for ongoing SEO consultation and maintenance of the website system."

Robert Eitemüller
Marketing Services Manager & UX Design @ LIS AG
"With your help, we've taken our digital recruiting strategy to a new level. Thanks to your website and lead tracking, as well as the interface integration with our HR tool, we can now target our campaigns more effectively to our desired audience and optimize our applicant management processes. Thank you for the collaborative and trustworthy partnership."

Stefanja Kanka
Head of Human Resources @ Primus Service GmbH
"After the successful relaunch, our new website is as fast, versatile, and modern as our X-raid rally vehicles."

X-raid GmbH
Marketing / Press @ X-raid GmbH
"Our website, alongside our app, is one of the most important communication channels for TWINT. mindtwo particularly supports us with technical challenges and implementations. We especially value the reliable, quick, and straightforward collaboration!"

Eva-Maria Mörtenhuber
Head of Performance Marketing & Branding @ TWINT AG
FAQ's zu WordPress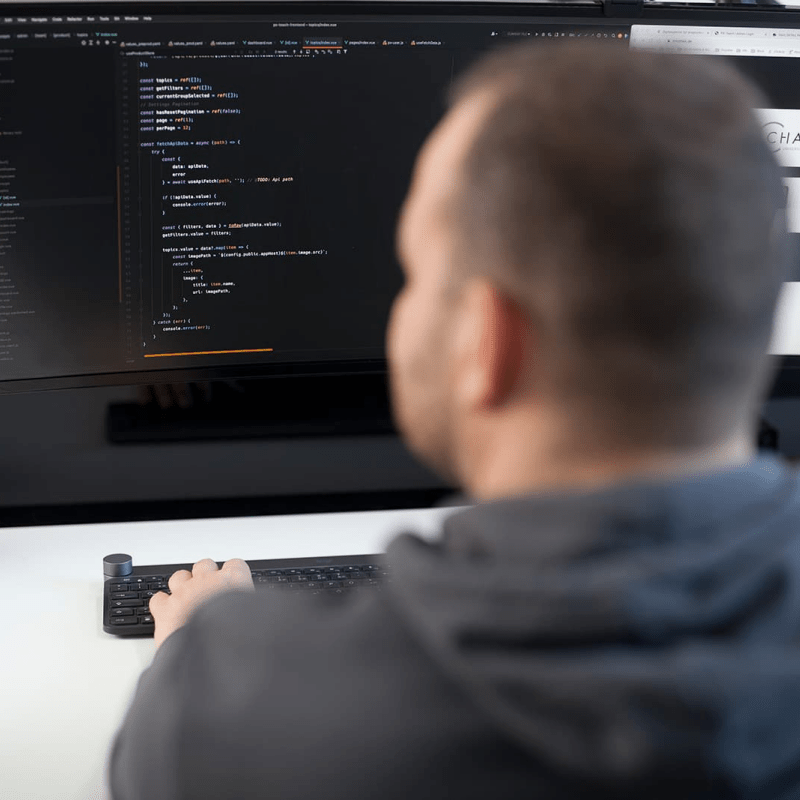 Who is WordPress particularly suitable for?
WordPress is particularly well-suited for extensive and frequently updated websites. Regardless of whether it's a start-up, small or medium-sized business, large corporation, organizations, groups and self-employed professionals: WordPress is quite flexible and tends to be the right choice for most requirements.
For shops and e-commerce websites, WordPress can also be utilized in combination with WooCommerce. However, we don't consider WordPress to be the most appropriate shop system and find Shopify to be a better alternative. Honestly speaking, it should be noted that there are many WordPress agencies that employ WooCommerce for shop systems.
The ease of set-up and management, along with a large selection of themes and plugins make WordPress a desirable platform for even the untrained. However, lacking experience in handling WordPress can quickly make results appear unprofessional, significantly impairing the user experience. This can lead to bounce offs, limit opportunities for growth, and potential revenue. When it concerns a commercial offer or a wide and significant target group, investing in a professional WordPress agency is worthwhile.
How much does a WordPress Website cost?
The cost of a WordPress website can vary greatly, depending on the scope, functionalities, and individual requirements. As an experienced WordPress agency, we understand that each client has unique needs. We offer tailored solutions to ensure that your WordPress website meets your requirements and goals.
In determining costs, we take into account factors such as design, development, integration of features and plugins, custom adaptations, responsive design, content, search engine optimization, and security measures. Our goal is to deliver you a high-quality website that optimally represents your business and supports your online success.
To determine the exact price for your WordPress website, we first invite you to a free initial consultation. Here we can discuss your requirements and evaluate whether both parties can envision a collaboration.
Perhaps you were hoping for more concrete information. We understand that, but premature promises and hasty calculations lead to avoidable friction and results with significant compromises. We don't want that, we want to achieve the best possible result for you and create a WordPress website that will enhance your success in a sustainable way.
What are the disadvantages or weaknesses of WordPress?
Although WordPress is an extremely popular and widely used content management system, it has some weaknesses. Here are some of the most known weak points of WordPress:
Security Risks
As WordPress is so widely used, it also becomes an attractive target for potential attackers. Vulnerabilities in plugins, themes, or the WordPress core software can lead to security gaps if they are not regularly updated.
Performance
With an inadequate configuration or the use of too many plugins, WordPress can be slow and resource-intensive. Poor performance can impact the site's loading times and user experience.
Dependency on Plugins and Third Parties
The use of third-party themes and plugins is common in WordPress. This can lead to dependency on the developers of these extensions to ensure they are supplied with updates and support.
A common example from practice is the lack of native support for multilingualism. One is reliant on one of the plugins to manage multilingual content with WordPress.
Additional examples include the often cluttered file management, which among other things, does not offer folder management by default. Equally, the decreasing clarity is criticized in websites with many pages, posts, and other content types.
In general, we advocate to avoid plugins as far as possible, if a custom, yet precise, and high-performance solution can be programmed with justifiable effort.
Scalability
Although WordPress is sufficient for many websites, it may lack scalability and flexibility for highly complex or extensive websites. For very large websites or specific requirements, we usually recommend other, more powerful alternatives such as Laravel.
It's important to note that many of these weaknesses can be mitigated with careful configuration, regular updates, and responsible usage of plugins. As a WordPress agency, we are experts and can help you overcome the evident shortcomings of WordPress.
What technical foundation does WordPress rely on?
WordPress is based on the programming language PHP and uses a MySQL database for storing content and configurations. It runs on a webserver that supports PHP and MySQL. Therefore, to use WordPress, you need a web hosting environment that supports these technologies.
The technical requirements for WordPress are:
Web Server: It's recommended to use Apache or Nginx, which allow PHP execution.
PHP Version: WordPress recommends using PHP 7.4 or higher for better performance and security. We recommend, as of 2023, using PHP >= 8.1, since PHP 7.4 is outdated and no longer supported.
Database: WordPress requires a MySQL database version 5.6 or higher.
Storage Space: To install WordPress and upload media, you need sufficient storage space on your web server.
HTTPS Support: It is strongly recommended to run your WordPress website over HTTPS to ensure security and user trust. This requires an SSL certificate.
In addition to the technical requirements, there are also some recommended best practices for a smooth usage of WordPress:
Regular Updates: It is essential for the security of your website to keep both WordPress itself and themes and plugins up to date. This way you can close security gaps and use new features. We offer extensive maintenance and support contracts for WordPress, which will relieve you of any concerns about vulnerabilities.
Secure Passwords: Use strong, unique passwords for your WordPress admin area and all user accounts.
Security Plugins: Use security plugins to protect your website from attacks and malware.
Backup Solution: Implement regular backups of your WordPress website to be able to restore in case of data loss or damage.
Plugins: Only use trusted and well-rated, widely used and regularly updated plugins from reputable sources.
Scalability: Plan your website right from the start with growth and scalability in mind, so you can cope with future requirements. Keep in mind that the wrong technological basis can prove to be a growth brake for you in a short time. Rely on our expertise and high-quality technology consulting.
Feel free to contact us, as a WordPress agency, we guide you to a secure and high-performing WordPress website that meets all your requirements.
How was WordPress created?
WordPress originally started as an open-source blogging system, designed for quick publication and updating of content in a chronological order. With a simple and user-friendly interface, the system is mainly designed for quick publishing of news, opinions, or other posts. Like other CM systems, it strictly separates content from layout. This enables you to focus fully on adding/updating new text (paragraphs, bullet points, tables, etc.) and images to the individual pages, similar to word processing (e.g. Word). The text can be added and altered using a so-called WYSIWYG editor.
In addition to the typical features of weblog systems (such as comment, tagging and categorization functions), WordPress also offers all the common features of a modern Content Management System and can thus be used for all types of websites.
As an internet agency (WordPress agency) in the Greater Cologne/Bonn area, we specialize in the design and creation of corporate websites or multi-domain networks with WordPress.
Where can I find more detailed information about WordPress?
Thank you for your interest
We have received your message and will process it immediately. Someone from our team will be in touch with you shortly.